County Londonderry is one of the six counties that shape Northern Ireland. Coleraine is the main county town and is situated on the north-west banks of Louth Neagh.
The county is known as the "walled city" from the siege of Derry in the 1700's.  The county is well known for its beautiful scenery and tranquility, with a mixture of historical attractions and vibrant culture. 
As per his client reviews Adam, our technician is proficient and highly skilled in supplying mobile Engine Carbon Cleaning, DPF Cleaning and remapping services for all vehicles. 
Our fully mobile services to your home, place of work or any other suitable location (access to power supply required for DPF cleaning, we have a 40m extension cable) covers all areas and districts of the region including Coalisland, Cookstown, Dunganon, Omagh and Strabane.
Hi, I'm
Adam Steenson
, your local carbon cleaning mobile agent for
County Londonderry
Improve your engines performance
200 happy County Londonderry customers
since 1999
Larry Mcgibbon

1st class service from the moment I messaged.

Responsive, knowledgable and nothing seemed to be too much trouble.

BMW 640D - Full diagnostic completed before anything happened and then I was taken through the process step by step (as a newbie to mapping).

Really happy with the outcome and my car feels like it just came outta the showroom......quickly 😂😂

I'm already planning the next raft of mods.

I highly recommend Adam and the company 👌🏻

Wayne Crothers

I was a bit hesitant to remap my Skoda yeti 4x4 2.0 diesel (140bhp),When I met Adam he immediately put me at ease as he was friendly and informative and totally professional, I knew after 5 mins he knew what he was doing,he explained the process as he remapped my car and explained the process as he was doing it,remapping has really improved my cars performance/economy,the drive is a lot more responsive and smooth with virtually no lag or flat spots,it's literally like driving a different car,I do have one regret and that is that I didn't get the remap done sooner,can't recommend UKCC highly enough,give them a ring....you won't regret it 👍
Your car is in the best hands with Adam,il book him again in future for a carbon clean......
Martin Candler – "At first I was sceptical about having my car carbon cleaned thought it was just a gimmick how wrong I was it was money well spent, can't praise this service highly enough if your ever thinking of having your car carbon cleaned just do it or your end up regretting it, I have a 2.2 Ltr mondeo Ghia x diesel that smoked every time I started it and smoked when ever I changed down a gear to accelerate to overtake,now it is like driving a new car would just like to say thanks to Adam for a job well done. Nothing was to much trouble for Adam answered any questions I had and explained every step of the clean in a none technical language so anybody could understand.
Well done Adam top man"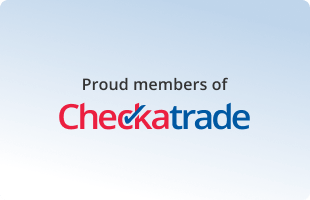 Nearby

locations we cover..