Crawley and the surrounding area is a fast-growing new town due to it's close proximity to Gatwick along with it's quick and easy access to both the city and the coast. 
Our Technician Matt has operated out of this area for 3-years now supplying not just the local consumers but also the trade with whom he has built up quite a reputation as the go-to expert with regards to all things engine carbon cleaning,  DPF cleaning. Matt is also a highly skilled remapper and Autowatch Ghost immobiliser system installer. 
Most recently Matt has launched a garage in Crawley under the sister brand WalBot Customs which is situated on Langley Green Farm, Langley Walk, Crawley RH11 7NS. In addition to our mobile service, all our services are supplied at WalBot Customs on a strictly pre-booked basis. 
Our fully mobile services to your home, place of work or any other suitable location (access to power supply required for DPF cleaning, we have a 40m extension cable) covers all areas and districts of the Crawley postcodes region including Bewbush, Broadfield, Gossops Green, Ifield, Langley Green, Lowfield Heath, Pease Pottage, Southgate West, West Green, Copthorne, Crawley Down, Domewood, Furnace Green, Northgate, Maidenbower, Pound Hill, Rowfant, Southgate, Three Bridges and Tilgate.
Hi, I'm
Matt Wallace
, your local carbon cleaning mobile agent for
Crawley
Improve your engines performance
200 happy Crawley customers
since 1999
Dan Friday

WOW !!!! Like a New Van !!!
Had Matt come to do a Carbon Clean & Remap on a 2015 Nissan NV200 van . It was sluggish and had to be driven with a heavy foot to get anywhere , reversing up a slope was a pain , let's of revs and a bit of clutch slip . Pulling away from traffic lights on an incline was the same , lots of revs to pull away then you change into 2nd & then have to gun it as major delay before engine picks up.
Matt must of waved a magic wand because it's as if I have a new van!
Pulled out of my drive which is on a slope as normal & got a big shock as I shot across the road , no delay into 2nd car as I sped effortlessly down the road. Throttle is ultra responsive when blipped & van pulling when this is done, something it's never done before.
Onto Dual carriageway & van in no time & effortlessly up to 60 and still pulling , onto M25 & it's off. Normally it's a slow climb to 80 unless gunning it with loads of engine noise & pedal flat to the floor & 3200 revs ....Now it's up to 80 seamlessly & less noise , pedal not to floor and less revs . Van still pulling hard into a heavy headwind .
I have a Fiat 500 Abarth. This Nissan NV200 now is like this car , fast & responsive . I've always liked this van as it used to be nippy & a useful size for London traffic & beyond , but had lost its mojo.
It now is on steroids !!!

HelsNjohn Stone

Went to see matt today at horley site, bought an 07 plate honda crv cdti yesterday so thought i would see how good a 3 stage carbon clean was! I can honestly say it has made a massive difference, the engine ticks over a lot smoother, and the acceleration difference is just incredible! Would highly recommend matt and his team, very polite, informative and professional service. Well worth the money in my opinion!!

Adam Pursglove

I met Matt at ADI a few weeks back. I asked him about a warning light I had come up on my dash. Matt explained potential issues and told me honestly if carbon clean could help. I trusted him with his experience and knowledge and boy was it worth. Car feels absolutely epic and no warning light in sight ! Thanks for you help Matt really appreciate it.
Mohammed from Crawley "The technician was professional, carried out the dpf clean and hydrogen clean of the engine. The results were astounding, exceptional performance, improved mpg and more power. I was very impressed with the overall service. I decided to use this company based on a google search and it was reassuring to find it was recommended on Checkatrade. Overall extremely satisfied and would highly recommend to others requiring a DPF Clean." (10/10 Checkatrade review)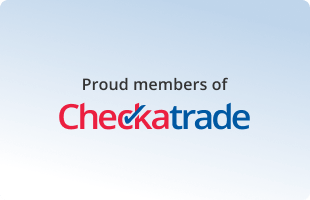 Nearby

locations we cover..