Swindon is a small market town situated between Bristol and Reading in Wiltshire, South West England with a population of approximately 200,000. The town has some thriving commercial activity. It's the home of the UK Space Agency, Intel's European headquarters and large vehicle manufacturers have production plants in the area.
About Cristian
Our fully mobile services to your home, place of work or any other suitable location (access to power supply required for DPF cleaning, we have a 40m extension cable) covers all areas and districts of the region including … Swindon, Upper Stratton, Kingsdown, Stratton St Margaret, South Marston, Royal Wootton Bassett, Clyffe Pypard, Broad Town, Broad Hinton, Wroughton, Chiseldon, Liddington, Wanborough, Hinton Parva, Lydiard Millicent, Purton, Marlborough, Ramsbury, Mildenhall, Aldbourne, Axford, Burbage, Baydon, Great Bedwyn, Pewsey, Upavon, Enford, Haydon Wick and Priory Vale; Blunsdon St Andrew and Blunsdon.
Hi, I'm
Cristian Nicolaie
, your local carbon cleaning mobile agent for
Swindon
Improve your engines performance
200 happy Swindon customers
since 1999
Grant Bearman Withers

My Audi A5 had gone into limp mode due to the DPF failing to regen when I had fault codes, I booked the appointment online and Cristian came out to me in the early afternoon. He did a carbon clean and then the DPF clean afterwards and what a difference it has made, it took the car straight out of limp mode and the whole drive has improved with improved throttle response, boost and an all round improvement, really pleased with the service from Cristian, helpful, friendly and explains everything as he goes. I would definitely use UKCC Auto Techs again if needed.

David Dinger Bell

I was told by a local garage that they thought my EGR valve and DPF were dirty on my car. In 5th and 6th it would judder and lose power when accelerating. A local garage told me it would take 3 hours work to clean these before they start looking at changing the EGR!

When I got home i looked into carbon cleaning and found this website. After a quick query I was soon in touch with Cristian who was confident I needed a stage 3 clean on my car. From speaking to him to having him on my drive working on my car took no time at all.

On time, polite and very informative he got to work straight away and carried out his magic on my underperforming Astra. Once he had completed the clean I took the car out down the dual carriageway and it was back to performing like it was new again. The juddering in 5th and 6th had completely gone and the car seems a smoother ride.

I'd recommend anybody to get their car carbon cleaned before they went to the garage.

Cheers Christian.

I
Mihai said "Big Thanks! Had my bmw e46 330ci done yesterday, it has 138k and engine was idling a bit rough, after the carbon clean the rough idling was gone!! its very smooth now, and biggest difference. I noticed is in 3rd and 4th engine pulls significantly better, cruising on the motorway at 70-80mph the gauge sits closer to 50mpg. definitely worth it. I`m sure diesel cars should see bigger improvements. 100% recommend !"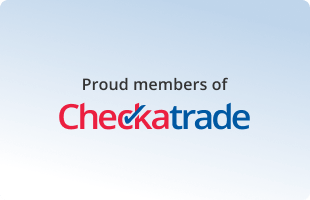 Nearby

locations we cover..