Cheltenham is in Gloucestershire on the edge of the Cotswolds and is known as a spa and holiday town due to the minerals springs found in the 18th century. The area is well known for its festivals and horse racing. 
About Cristian
Our fully mobile services to your home, place of work or any other suitable location (access to power supply required for DPF cleaning, we have a 40m extension cable) covers all areas and districts of the region including … Cheltenham, Prestbury, Badgeworth, Bamfurlong, Bentham, Boddington, Cheltenham Trade Park, Elmstone Hardwicke, Gloucestershire Airport, Hayden, Kingsditch Trading Estate, Knightsbridge, Leckhampton, Little Shurdington, Shurdington, St. Marks, Staverton, Staverton Technology Park, Swindon Village, The Reddings, Uckington, Up Hatherley, Battledown, Bishops Cleeve, Charlton Kings, Cleeve Hill, Gotherington, Oxenton, Prestbury, Southam, Stoke Orchard, Woodmancote, Woodmancote Park, Caudle Green, Charlton Kings, Coberley, Coberley Village, Colesbourne, Cowley, Elkstone, Leckhampton, Leckhampton Hill, Seven Springs, Syde, Ullenwood, Upper Coberley, Aldsworth, Andoversford, Bourton-on-the-Water, Brockhampton, Calcot, Charlton Abbotts, Charlton Kings, Chedworth, Clapton, Cold Aston, Coln Rogers, Coln St. Dennis, Compton Abdale, Condicote, Cutsdean, Didbrook, Eastington, Farmington, Fossebridge, Great Rissington, Greet, Gretton, Guiting Power, Hailes, Hampnett, Hawling, Hazleton, Icomb, Little Rissington, Lower Chedworth, Lower Coscombe, Lower Dowdeswell, Lower Slaughter, Lower Swell, Maugersbury, Middle Chedworth, Naunton, Northleach, Notgrove, Old Hinchwick, Salperton, Sevenhampton, Sherborne, Shipton Oliffe, Stanley Pontlarge, Stanway, Stow on the Wold, Temple Guiting, Toddington, Turkdean, Upper Dowdeswell, Upper Rissington, Upper Slaughter, Upper Swell, Whittington, Winchcombe, Withington, Wood Stanway, Wyck Rissington, Yanworth, Chipping Campden, Aston Sub Edge, Broad Campden, Burnt Norton, Charingworth, Ebrington, Hidcote Bartrim, Hidcote Boyce, Mickleton, Paxford, Weston-Sub Edge, Adlestrop, Aston Magna, Barton-on-the-Heath, Batsford, Blockley, Bourton on the Hill, Broadwell, Chastleton, Daylesford, Donnington, Dorn, Draycott, Evenlode, Little Compton, Longborough, Lower Lemington, Oddington, Old Town, Sezincote, Snowshill Hill, Springhill Stretton on Fosse, Todenham, Upper Oddington.
Hi, I'm
Cristian Nicolaie
, your local carbon cleaning mobile agent for
Cheltenham
Improve your engines performance
200 happy Cheltenham customers
since 1999
Grant Bearman Withers

My Audi A5 had gone into limp mode due to the DPF failing to regen when I had fault codes, I booked the appointment online and Cristian came out to me in the early afternoon. He did a carbon clean and then the DPF clean afterwards and what a difference it has made, it took the car straight out of limp mode and the whole drive has improved with improved throttle response, boost and an all round improvement, really pleased with the service from Cristian, helpful, friendly and explains everything as he goes. I would definitely use UKCC Auto Techs again if needed.

David Dinger Bell

I was told by a local garage that they thought my EGR valve and DPF were dirty on my car. In 5th and 6th it would judder and lose power when accelerating. A local garage told me it would take 3 hours work to clean these before they start looking at changing the EGR!

When I got home i looked into carbon cleaning and found this website. After a quick query I was soon in touch with Cristian who was confident I needed a stage 3 clean on my car. From speaking to him to having him on my drive working on my car took no time at all.

On time, polite and very informative he got to work straight away and carried out his magic on my underperforming Astra. Once he had completed the clean I took the car out down the dual carriageway and it was back to performing like it was new again. The juddering in 5th and 6th had completely gone and the car seems a smoother ride.

I'd recommend anybody to get their car carbon cleaned before they went to the garage.

Cheers Christian.

I
Heidi said "I had my Ford Kuga carbon cleaned by Christian this morning. I can't believe how much it's improved the car. It's been suffering with problems with the dpf over the last few weeks, which have now all gone. The car revs much quieter at idle and is much more responsive when accelerating. After Christian finished the carbon clean, he recommended that I took it for a blast down the motorway, so I went to Bristol (from Cheltenham) and am over the moon with the way the car drove. Christian was extremely friendly, knowledgeable and explained what he was doing brilliantly. I can't recommend him enough. I will definitely be using his services, when needed, in the future. Thanks again Christian."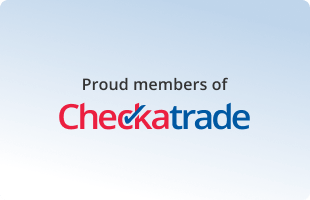 Nearby

locations we cover..