Cirencester is a market town in Gloucestershire and the largest town in the Cotswolds. It is the home to the Royal Agricultural University, which is the worlds oldest English speaking agricultural college. 
About Cristian
Our fully mobile services to your home, place of work or any other suitable location (access to power supply required for DPF cleaning, we have a 40m extension cable) covers all areas and districts of the region including … Cirencester, Ampney Crucis, Ampney Knowle, Ampney St Mary, Ampney St Peter, Bagendon, Barnsley, Baunton, Bibury, Calmsden, Cerney Wick, Coates, Coln St. Aldwyns, Daglingworth, Bisley-with-Lypiatt, Down Ampney, Driffield, Duntisbourne Abbotts, Duntisbourne Leer, Duntisbourne Rouse, Eastleach, Ewen, Harnhill, Hatherop, Honeycombe Leaze, Kemble, Kemble Wick, Love Lane Industrial Estate, Lower Norcote, Marsden, Meysey Hampton, Middle Duntisbourne, Norcote, North Cerney, North Cerney Downs, Perrotts Brook, Poole Keynes, Poulton, Preston, Quenington, Rapsgate, Ready Token, Rendcomb, Rodmarton, Sapperton, Shorncote, Siddington, Somerford Keynes, South Cerney, Stratton, Tarlton, Tunley, Upper Up, Whiteway, Winson, Winstone, Woodmancote, Fairford, Dudgrove, Dunfield, Kempsford, Totterdown, Whelford, Lechlade, Broadwell, Claydon, Claydon Pike, Downington, Filkins, Fyfield, Kelmscott, Kencot, Langford, Little Faringdon, Little London, Southrop, Thornhill, Warrens Cross, Tetbury, Ashley, Avening, Babdown, Bagpath, Beverston, Calcot, Chavenage, Cherington, Culkerton, Doughton, Estcourt, Ilsom, Kingscote, Knockdown, Lasborough, Leighterton, Little Larkhill, Long Furlong, Long Newnton, Newington, Shipton Moyne, Trull, Tetbury Upton, Upton, Westonbirt, Willesley, Badminton, Acton Turville, Didmarton, Dunkirk, Hawkesbury, Hawkesbury Common, Hawkesbury Upton, Inglestone Common, Little Badminton, Petty France, Tormarton, Wotton-under-Edge, Alderley, Bagstone, Bibstone, Bournstream, Bowcott, Bradley Green, Buckover, Charfield, Coombe, Cromhall, Cutts Heath, Damery, Falfield, Hall End, Heathend, Hillesley, Howley, Huntingford, Kingswood, Leyhill, Michaelwood, Milbury Heath, Old Town, Ozleworth, Southend, Swinhay, Synwell, Tabernacle Pitch, Tortworth, Tresham, Tytherington, Whitfield, Wickwar, Woodend and Wortley.
Hi, I'm
Cristian Nicolaie
, your local carbon cleaning mobile agent for
Cirencester
Improve your engines performance
200 happy Cirencester customers
since 1999
Grant Bearman Withers

My Audi A5 had gone into limp mode due to the DPF failing to regen when I had fault codes, I booked the appointment online and Cristian came out to me in the early afternoon. He did a carbon clean and then the DPF clean afterwards and what a difference it has made, it took the car straight out of limp mode and the whole drive has improved with improved throttle response, boost and an all round improvement, really pleased with the service from Cristian, helpful, friendly and explains everything as he goes. I would definitely use UKCC Auto Techs again if needed.

David Dinger Bell

I was told by a local garage that they thought my EGR valve and DPF were dirty on my car. In 5th and 6th it would judder and lose power when accelerating. A local garage told me it would take 3 hours work to clean these before they start looking at changing the EGR!

When I got home i looked into carbon cleaning and found this website. After a quick query I was soon in touch with Cristian who was confident I needed a stage 3 clean on my car. From speaking to him to having him on my drive working on my car took no time at all.

On time, polite and very informative he got to work straight away and carried out his magic on my underperforming Astra. Once he had completed the clean I took the car out down the dual carriageway and it was back to performing like it was new again. The juddering in 5th and 6th had completely gone and the car seems a smoother ride.

I'd recommend anybody to get their car carbon cleaned before they went to the garage.

Cheers Christian.

I
Kassim said "Sent them a request late on Saturday evening, didn't think they would get back to me until the following Monday… but Cristian replied really quick, booked it in for this morning! That's what you call efficiency! Had a stage 3 clean today and the car feels much smoother.
Top marks all round, great service!"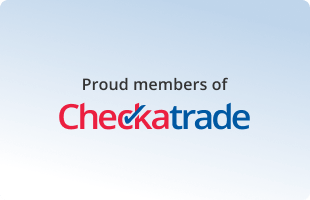 Nearby

locations we cover..